Celebrating 45 years of design and production of high precision technology for the process industry
For 45 years we have been driven by engineers deeply committed to delivering leading-edge process instrumentation.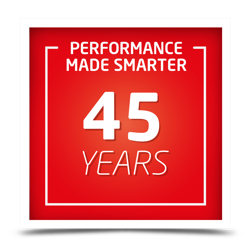 From a modest start-up in 1974 with one employee – the owner Peter Rasmussen himself – to six product pillars, nine sales subsidiaries, over 40 distributors worldwide, and more than 200 employees today, PR electronics has evolved into the most trusted name in signal conditioning products around the world.
Our commitment to quality and innovation continues as we celebrate this 45-year milestone.