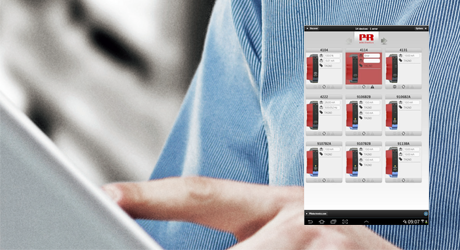 Android version of the PPS app available
An Android version of the PPS app is now available. The app provides remote access to devices in the PR-4000 and PR-9000 series mounted with communication enabler. It shows live data – directly from your device – anywhere at any time.
All you need is to download the app, manually or auto-connect to your device, and you have a user friendly, remote interface for monitoring and programming of your devices.
Features:
Data can be monitored and devices can be programmed remotely using the PPS app and a Modbus to Ethernet gateway.
Remote device monitoring, simulation and programming.
Detailed view of all parameters, monitoring, programming, simulation, discovery, features for PR devices, additional graph functionality for selected functions, connection quality
Intuitive user interface
Auto-detection of PR electronics devices on gateway segments installed in the plant area.
You can of course also use a system terminal PC to access the unit.