PReset-software til pc-konfiguration og kalibrering
Softwareprogrammerne til enhedskonfiguration er en del af de komplette og fleksible løsninger fra PR electronics. Du kan udføre konfiguration af pc-programmerbare transmittere via PReset. I det følgende kan du læse mere om den software, der anvendes til at konfigurere de forskellige PR-enheder.
PReset er et Windows-baseret program til konfiguration af programmerbare moduler i 5000-, 5300-, 5500- og 6300-serien til temperaturmåling, måling af niveau, isolering osv.
Udover konfiguration giver PReset-softwaren også adgang til proceskalibrering, registrering af sensorfejl osv.

PR electronics tilbyder et programmeringskit til kommunikation mellem pc'en og enheden:


Loop Link 5909 anvendes til alle Windows-programmerbare enheder. Enheden leveres med et USB-stik til pc'en.
---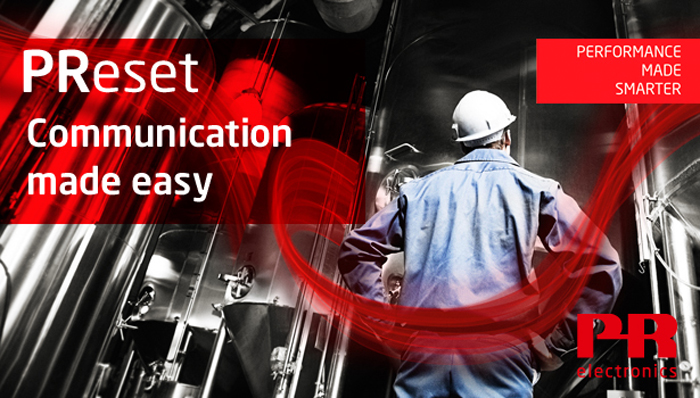 PReset release notes
PReset version 9.01.1001
New in this version:
(6437) New product
(4512) Show final message of success when importing data log
(4512) Wait for 4512 to be ready before reading/writing configuration
(4512,4179) Configuration field order in CSV file for 4179 aligned with PPS
(4512,9113) Write device type in CSV file as 0x9113A (0x9113B) instead of 0x113A (0x113B)
(4512,9116) Write device type in CSV file as 0x9116A instead of 0x116A
(Plugins) Cut'n'paste for tagno
Note: Uninstall old versions of PReset before installing the new version.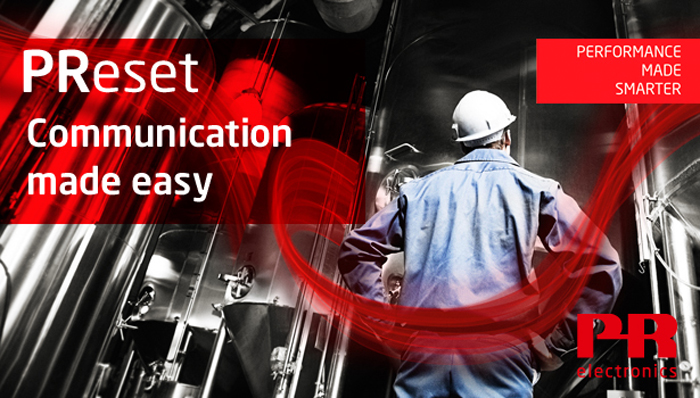 PReset OEM release notes
PReset 5300 OEM version 8.05.1004
New in this version: