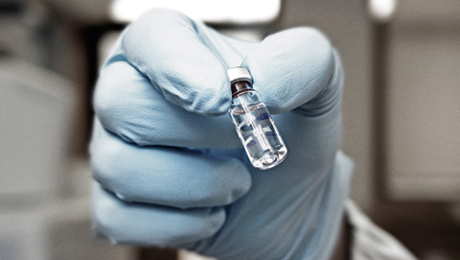 Pharmaceutical
Safe processing with simple calibration.
Safety and simplicity for uniform quality
The pharmaceutical industry is characterized by the fact that many large groups have several production units located all around the world. Despite many different operators, they are still able to manufacture products with uniform quality. We designed our devices so that they can be used for a wide range of applications in stations for separation processes, mixing, pelletizing, coating, washing and drying, blister packing, storage, compressing etc.
Wide I.S expertise with safety built-in
Our complete I.S. range complies with the strictest safety requirements. It includes I.S. interfaces, 2-wire transmitters, displays, bus and HART® transmitters with one or more high-standard approvals. We accept nothing less than total safety.
Simple and logical
With our universal devices like the 4000 series, we have simplified operation, making configuration, diagnostics and troubleshooting intuitive and efficient. What's more, our 3100 series delivers accuracy no less than ±0.05% without calibration and a response time of less than 7 ms even in demanding environments.
For more information on what we can offer your industry, kindly contact us.
Examples - devices used in pharmaceutical industry
Analog signal splitter integrating BMS and PCS under GMP condition - device 3109.
Power pressure transmitters, isolate signal for DCS and add alarm in critical fermentation process - 4116.
For increasing the accuracy of the temperature measurement in a sterilization vacuum process - 9113B.
The above are merely examples - kindly contact us if you require assistance in finding the right device.
Need sparring or guidance about signal conditioning in I.S. areas?
We have highly educated I.S. specialists in all countries where PR electronics is represented, and our competent specialists are happy to answer any questions you might have in relation to intrinsically safe solutions for hazardous locations and locations where there are risks of explosions.
Five-year warranty
All devices are designed for long durability and reliable performance - even under the harshest conditions. All are individually tested and validated before they leave our factory. We offer 24x7 global support and five-year warranty.