Aqueous ammonia storage
Pressure, level and temperature measurements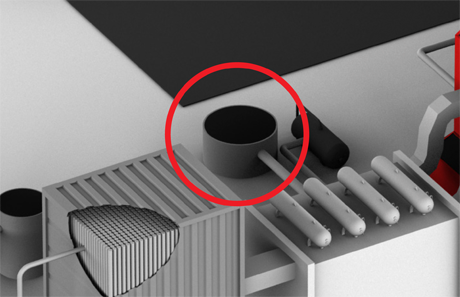 Aqueous ammonia is used for the selective catalytic reduction (SCR) reactors for the control of nitrogen oxide (NOx) emissions.
Measurements such as pressure, level and temperature in the aqueous ammonia storage tank are important in order to maintain a high quality and safe process. Due to the hazardous nature of ammonia, the application requires intrinsically safe measurements and all signals are connected directly to the PLC.
A pressure transmitter for level measurement, a high level alarm switch, and a temperature sensor with a 5337D head mounted transmitter are required. The intrinsically safe PR 9106B universal converter, double channel version, combined with the PR 9202B pulse isolator with the PR 4510 display / programming front attached is a great solution for this application. The double channel 9106B handles both the signal from the 5337D transmitter and the 2 wire pressure transmitter, while the 9202B handles the high level alarm switch.
The 4510 display / programming front attached to the 9202B is used to simulate and check the level alarms when commissioning the system.
Application: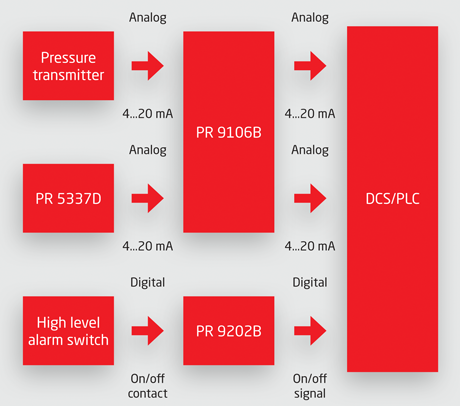 > Need more information? Please contact us.