Sludge holding tank
Level measurement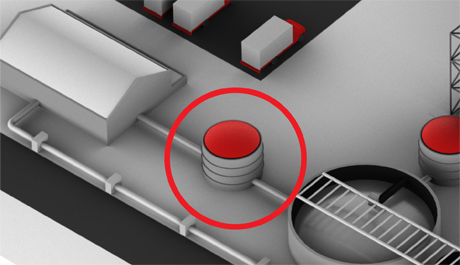 Sludge is a bi-product of wastewater treatment and while treated water can be discharged to the surrounding waters according to the requirements in the discharge permit, handling sludge is more complicated. Generally sludge is utilized as fertilizer on farmland, deposited at waste disposal sites, or the sludge is incinerated onsite or at an external partner — often as fuel for an energy generation system.
In the sludge holding tank, sludge from the filter press is dewatered by gravity, which minimizes the volume of the sludge thereby reducing
the required size and capacity of subsequent treatment processes and equipment. Sludge pumping requires equipment that can keep viscous media moving — without becoming clogged.

An ultrasonic level transmitter is installed to perform continuous level measurement for uninterrupted monitoring of sludge volume. A simple on/off pump control function is accomplished by using the PR 5715D programmable LED indicator with four relay outputs. The 4...20 mA signal from the PR 5715D is re-transmitted to the control system.
Application: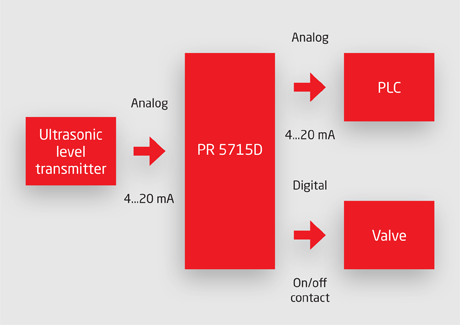 > Need more information? Please contact us.