Boilers
Temperature measurements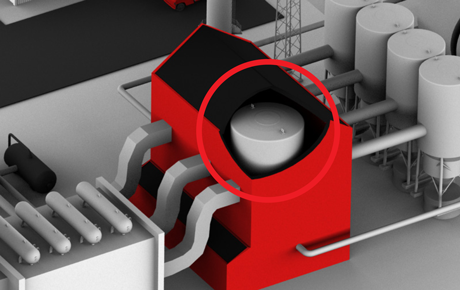 In a coal-fired power plant, the boilers generate thermal energy by burning pulverized coal. Accurate temperature control is very important to maintain a safe and stable process.
Two Pt100 sensors are used to make a redundant temperature measurement. To maintain a stable, reliable process, it is important that the maintenance engineer is notified in case of a primary sensor failure, while the secondary sensor takes over to keep the boiler process running.
The PR 5115A signal calculator is a great solution for this application. If the primary sensor burns out, the 5115A automatically uses the secondary sensor to control the primary output, and thereby maintain a stable signal to the PLC. The secondary output of the 5115A automatically goes to a high value, which indicates a sensor failure, thereby alerting the maintenance engineer of the problem.
Application: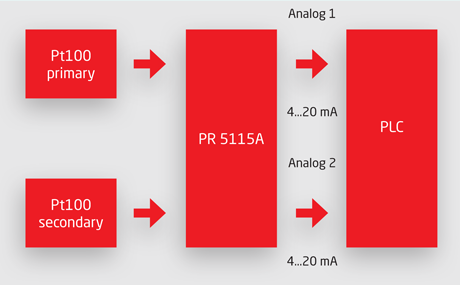 > Need more information? Please contact us.