Selective catalytic reduction
NOx and O2 level measurements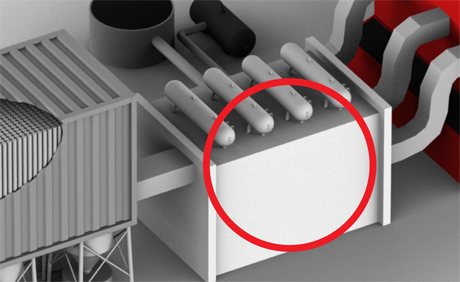 In a coal-fired power plant, selective catalytic reduction (CRS) is used to convert nitrogen oxides with the aid of a catalyst into diatomic nitrogen and water (aqueous ammonia), reducing nitrogen oxide (NOx) emissions.
In order to maintain a reliable process, NOx and O2 levels must be stable. Sensors measuring both the NOx and O2 level in a high temperature environment are necessary and must provide a stable, high accuracy signal to the DCS. With a 7 ms response time, an accuracy of +/-0.05% and 2.5 KV isolation, the 3104 isolated converter is a great solution for this application.
 Application: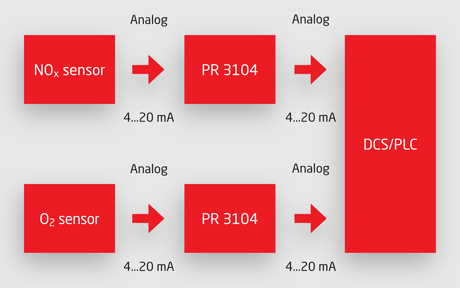 > Need more information? Please contact us.