Chemical softening system
Level measurement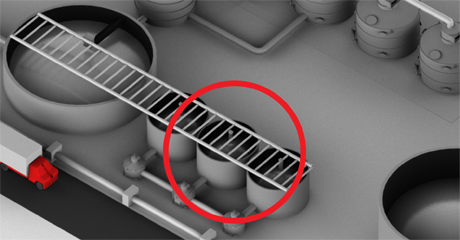 Wastewater is treated with chemicals in order to increase effluent quality and ensure optimal conditions for water treating bacteria. Due to the harsh nature of many of these chemicals, it is very important to dose them correctly and therefore dosing stations are used to control the flow of chemicals into the influent.
Level measurements are performed by using a 2-wire pressure transmitter with diaphragm seal. Temperature measurements are performed by using several temperature sensors which are wired to PR 5337D 2-wire transmitters with HART protocol. These transmitters make it possible to measure the temperature sensors in hazardous areas. Signals from both the pressure transmitter and the temperature transmitters are directed back to the safe area using the PR 9106B HART transparent repeater.
Application: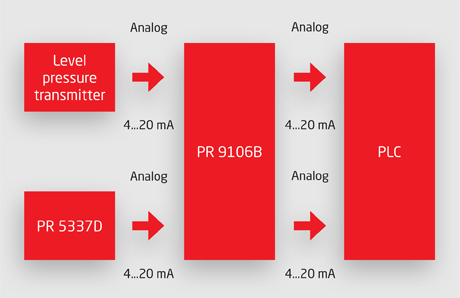 > Need more information? Please contact us.