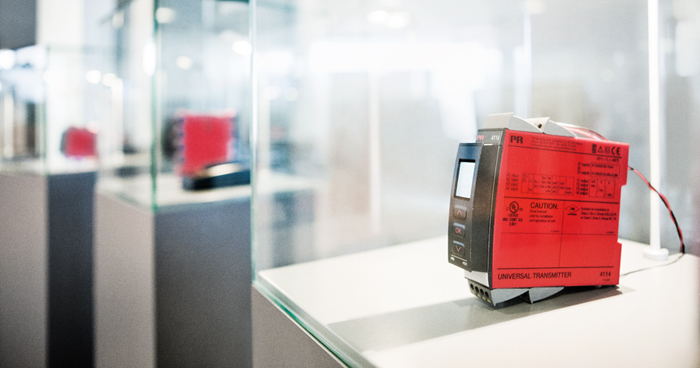 Our philosophy
Our philosophy is to continually use our creativity to push the limits of technology in order to enable our customers to run their processes with higher accuracy and cost-efficiency.
PR electronics is the leading technology company specialized in making industrial process control safer, more reliable and more efficient.
Dedicated to innovation and perfection
Since 1974, we have been dedicated to perfecting our core competence of innovating high-precision technology with low power consumption and unrivalled EMC immunity.
Our dedication to signal conditioning enables us to push the envelope beyond our competition, allowing us to set cutting-edge standards for high precision, future-proof devices. This dedication continues to set new standards for process engineers everywhere to make the connection and communication between process measurement points and control systems more efficient and cost-effective.
Simplicity, focus, courage and excellence
Our unique range of single devices covers multiple applications and is easily deployable as the site standard. Having one variant that applies to a broad range of applications saves installation time and training, and greatly simplifies the management of spare parts. Guided by principles of simplicity, focus, courage and excellence, we help some of the world's greatest companies achieve performance made smarter.