Distributors
To expand our reach into all corners of the world, we are actively working with high performing local distributors.
The profile of a great PR partner: Passionate about instrumentation, growing your business and existing network within the process industry.
At PR we consider our distributors our colleagues - and treat them so. Our dedicated International Area Sales Managers will go above and beyond to help you succeed. But you have to bring the desire, commitment and belief.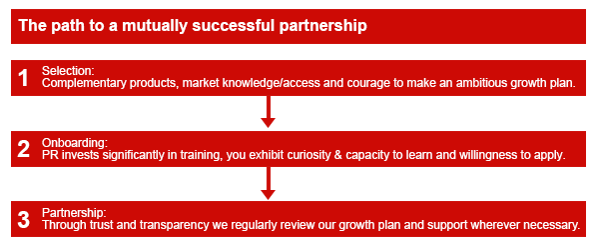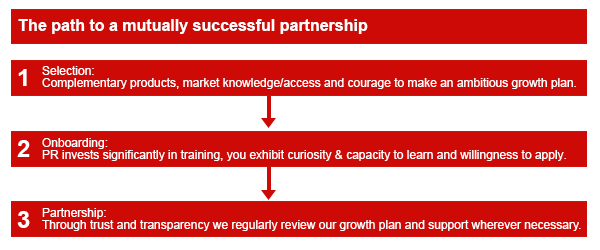 Read more about our partnership program and the three partnership levels in the folder. If you are interested in exploring our program further, please contact us.