PR electronics introduces the PR 5437 - A true dual input 2-wire HART temperature transmitter
Setting the benchmark for performance and flexibility, the new PR 5437 features a unique high-density 7-terminal design, providing the widest selection of dual-sensor input combinations on the market. From 2 x 4-wire RTDs to potentiometer inputs, there is no longer any compromise on sensor types.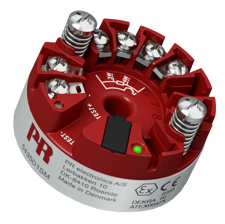 The new PR 5437 allows customers to protect high-integrity process measurements, e.g. in flare stacks or reactors, with an automatic backup in the event of primary sensor failure, while continuously checking on the validity of process values. It also provides the best accuracy, stability and reliability across a wider ambient temperature range of -50°C to +85°C.
Additionally, sensor redundancy and drift detection ensure maximum uptime and process validity, while NAMUR NE107 compliance makes for easier process diagnostics and preventative maintenance scheduling. A full IEC 61508-2010 functional safety assessment up to SIL 3 means that the PR 5437 can also be trusted to perform in the most critical safety applications.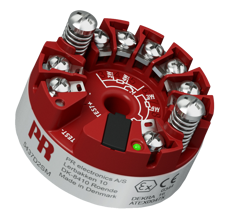 Furthermore, patented technologies and innovative design ensure the PR 5437 not only gives the best performance in the market today, but also protects investment long into the future.
"We are proud to present this completely new generation of HART transmitter to our customers, and are convinced that they will welcome it positively," says Kim Rasmussen, CEO at PR electronics. "Especially our customers requiring highly accurate measurement at an ambient temperature range of -50°C to +85°C and working with high-integrity process measurements will find the PR 5437 useful, as it has a full functional safety assessment to SIL 2/SIL 3."