Multifunctional devices increase flexibility and simplify spare parts management
The German engineering company ELOG-Elektrotechnik GmbH Schaumburg produces high quality electrical engineering systems for mechanical engineering, mining and waste disposal companies. The company is renowned for high quality standards and has more than 20 years of experience in planning, projecting, manufacturing and installation of electrical engineering systems.
To meet customer demands the company held numerous products and part numbers in stock to cover all required applications and approvals. Additionally, they often experienced long delivery times and unsatisfactory customer support from multiple suppliers. When looking at ways to optimize the set-up the company reached out to PR electronics.
Multifunctional devices covering many different applications
ELOG GmbH and PR electronics have since the very beginning had a good and trusting relationship. According to Mr. Jan Stemme, Project Engineer at ELOG, the partnership has brought several advantages:
"Through our collaboration with PR electronics we have optimized our spare parts inventory by implementing multifunctional devices – e.g. PR 4116 and 9116B - as site standard. These devices accept a wide range of inputs and provide a wide range of outputs covering many different applications. Having devices capable of handling both active and passive input and output gives a lot of flexibility. Additionally, the products have all required approvals as standard e.g. SIL 2/SIL 3, ATEX, DNV, GL and UL."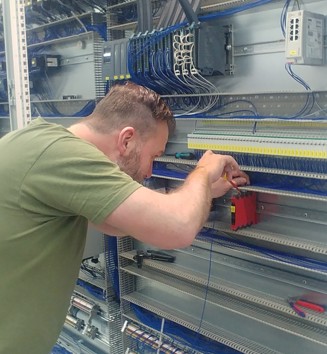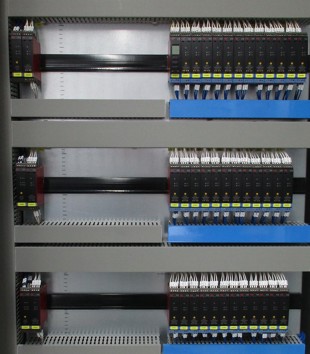 Flexible and user friendly
ELOG GmbH started working with PR electronics more than 5 years ago, on a project in which PR devices were specified. "The high product quality, flexibility and ease of use encouraged us to expand the collaboration", says Mr. Jan Stemme and continues:
"The devices require very little training and reduce installation time. Being introduced to PR 4501 detachable display for programming, simulation and process calibration makes it even easier. The configuration menu structure is similar in all PR devices so if you can configure one unit you can configure them all".
"PR electronics goes the extra mile to support us. The PR Sales Engineer is always easily accessible supporting both our customers and us with feedback on technical details and product training when required – and upon our request they have implemented a Performance Level "d" certification according to ISO-13849."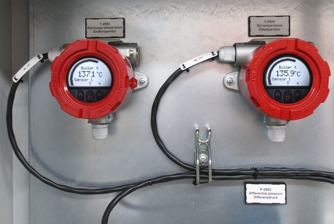 Acknowledgements:
We sincerely thank Mr. Jan Stemme, Project Engineer at ELOG-Elektrotechnik GmbH, for his participation in this article.
ELOG- Elektrotechnik GmbH Schaumburg
Products used - examples: