Product Spotlight: The PR electronics 7501 Field mounted HART temperature transmitter
Learn more about our field mounted HART temperature transmitter, the PR 7501.
a) What is the PR 7501?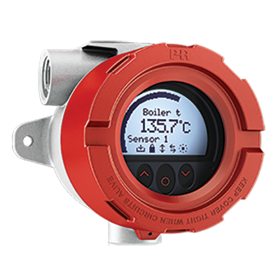 The PR 7501 is a HART 7 field mounted temperature transmitter with optional high-definition display. Flexible direct and remote mounting methods make the PR 7501 suitable for a wide range of installation types, whilst numerous input and configuration options meet the demands of a variety of applications. The device is also HART 5 compatible for use in legacy systems.
b) How can the PR 7501 be programmed?
Various methods can be used to program the PR 7501, including:
- PC via PReset software and HART modem
- Compatible DCS/AMS system
- HART Communicator
- LOI (Local Operator Interface). Programming via optical buttons on the PR 7501 display – making field configuration easier, without having to open the enclosure
c) Is the PR 7501 display backlit for easier reading in low light?
Yes, the high definition display on the PR 7501 offers a programmable backlight, which can be set to red or white. It can also be set to change color on error, making fault identification simpler. The unique design ensures a very low voltage drop when using the backlight and allowing for a higher loop loading capability.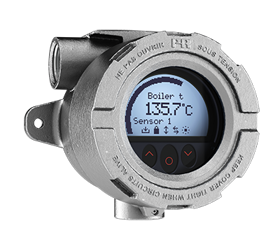 d) Can the PR 7501 be supplied in stainless steel?
Yes, the PR 7501 can be supplied in either stainless steel or low copper aluminum housing types. This ensures that the PR 7501 can be used in a wide range of applications, from high salt-exposed environments, such as in the marine industry, to chemically harsh environments.
e) What are the advantages of HART 7?
HART 7 is the latest version of the hugely popular HART (Highway Addressable Remote Transducer) protocol. HART 7 includes a number of new features, which will enhance available functionality and data from SMART instruments.
Features such as report by exception and time stamping now make it possible for devices to broadcast process anomalies as they happen, rather than waiting to be polled as in previous versions.  Additional enhancements to accommodate wireless implementation have also been introduced.
f) Can the PR 7501 be used in hazardous area applications?
The PR 7501 is certified for a number of protection methods, e.g.:
- Gas – Ex ia, Ex db, Ex ec
- Dust – Ex ia, Ex tb
The PR 7501 also has versions certified for use in mines to Ex ia I Ma.