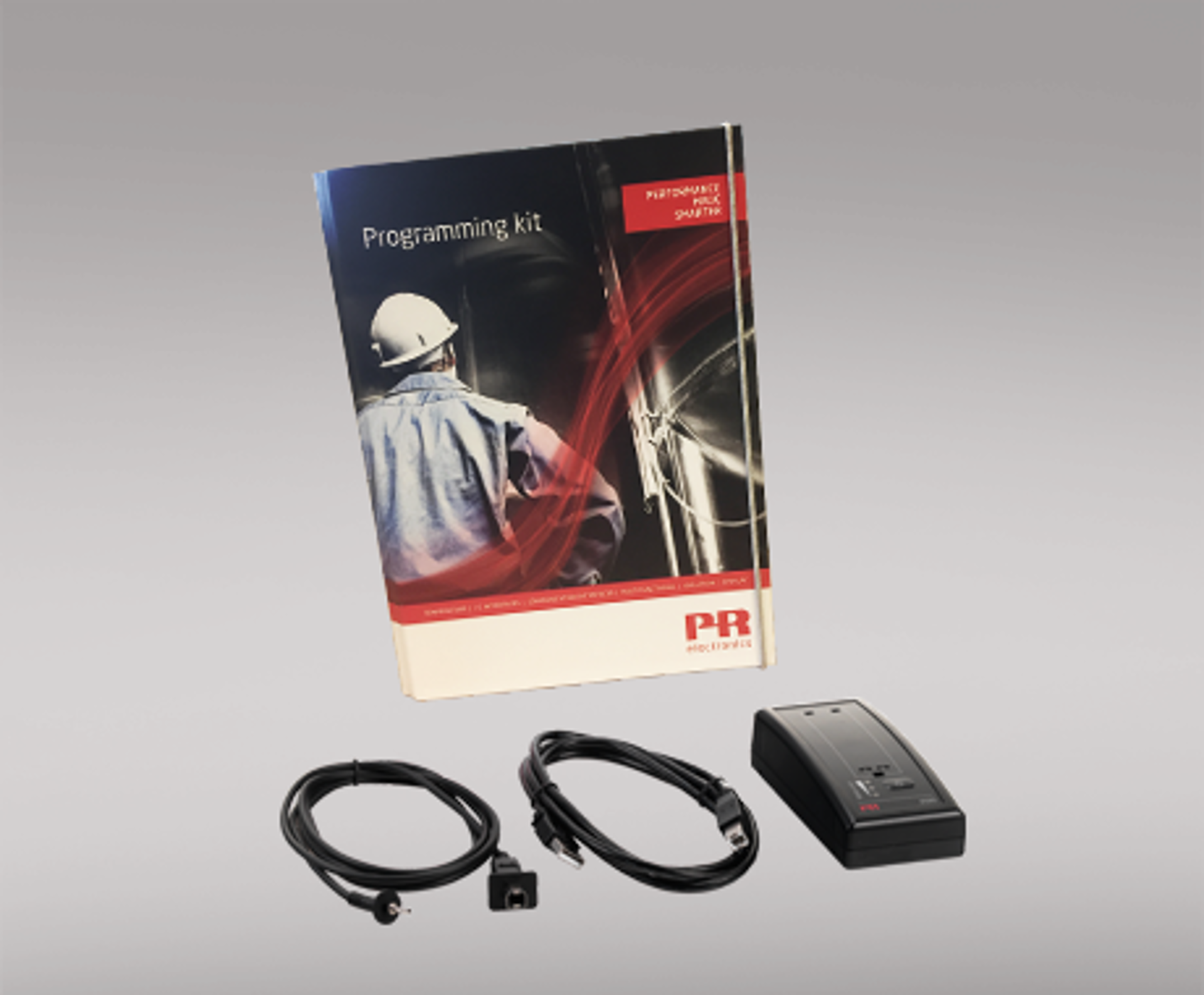 ConfigMate
4590
Docking station for the PR 4500 programming displays

Handheld adaptor for programming the PR 3114 universal transmitter via PR 4500

Configuration upload and download tool on selected PR System 4000 and 9000 units

Interfaces with the PR Preset software
---
Application
The ConfigMate 4590 is used along with the detachable PR 4500 programming displays.
4590 can operate as a docking station for the PR 4500 - allowing the PR 4500 to be connected to a PC and the PR PReset software.
4590 works standalone in adaptor mode for programming a PR 3114 unit.
Upload and download function is for backup and restore purposes on selected PR 4000 and 9000 devices.
The unit must be used together with PR PReset software to upload and download configuration parameters from a PR 4500 display.
Technical characteristics
In docking station mode the 4590 will be powered from the PC's USB power source.
The included USB-B to a 2.5 mm jack cable must be used for connecting to a PR 3114.
In docking mode the included USB-B to USB-A cable must be used for connecting to a PC.
3 x 1.5 V AAA batteries must be inserted for powering the 4590 in adapter mode.
Indication of battery level is displayed via the 3 green front LEDs.
The 4590 will automatically detect if it is not in use, and will consequently shut itself down to conserve battery power.
Battery life in adaptor mode is approximately 1 year of daily use, depending upon battery type.
Data sheet & Manuals
---
Data sheet
---
Manuals
Previous versions
Latest version
---
Manuals in Russian
Previous versions
Latest version
Supplementary documentation
---
EU Declaration of Conformity
Previous versions
Latest version
Safety note
---
Safety note
Previous versions
Latest version
Observed authority requirements
| | |
| --- | --- |
| EMC | 2014/30/EU |
| LVD | 2014/35/EU |
| RoHS | 2011/65/EU |