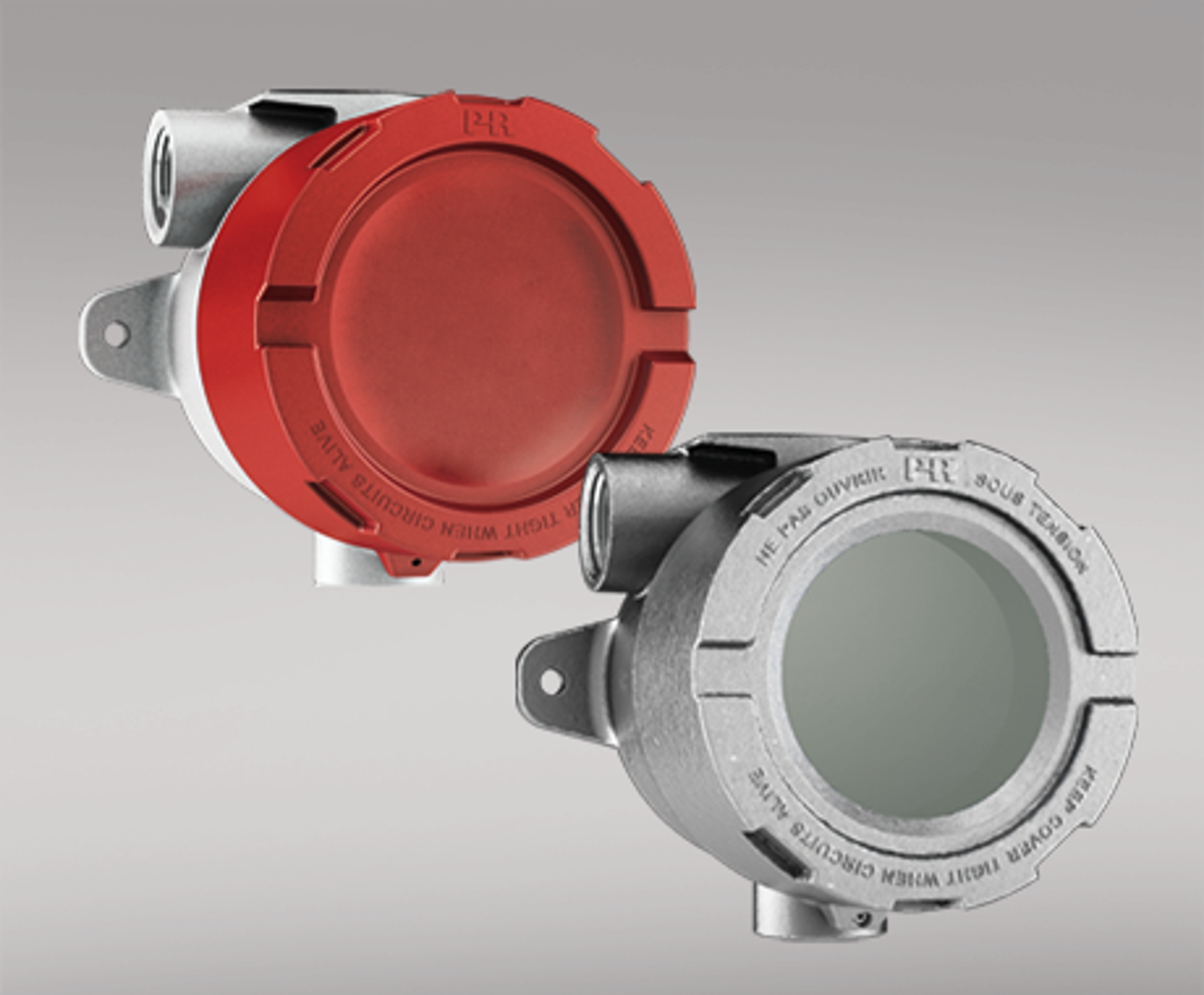 Instrument housing
7401
Suitable for all PR head-mounted transmitters

3 conduit openings for relevant process connections via e.g. thermowell, flexible couplings, cable glands etc.

Options: Aluminum with blind cover or window or 316 stainless steel with window

Installation in harsh environments IP54-IP68
---
Application
Enclosure for mounting of head-mounted transmitters.
Suitable for Ex / I.S. installation in hazardous area according to the installation requirements of the specific transmitter.
Mounting / installation
Mounting on 1.5"–2" pipe bracket or on wall / bulkhead.
PR transmitters in the 53xx and 54xx series can be easily installed in the housing with the included metal plate. For Ex / I.S. installations, the installation instructions for the specific transmitter must be followed. Ex marking is shown on the label of the installed transmitter.
Environmental Conditions
| | |
| --- | --- |
| Operating temperature | -40°C to +85°C (with silicone O-ring) -20°C to +85°C (with FKM O-ring) |
| Storage temperature | -40°C to +85°C |
| Relative humidity | 0...100% RH (condensing) |
| Protection degree | IP54 / IP66 / IP68 / type 4X |
Mechanical specifications
| | |
| --- | --- |
| Dimensions | Ø 110 mm |
| Dimensions (HxWxD), aluminum | 109.3 x 145 x 126 mm |
| Dimensions (HxWxD), stainless steel | 107.4 x 145 x 124 mm |
| Weight approx., aluminum / stainless steel | 1.3 / 2.8 kg |
Observed authority requirements