Temperature transmitters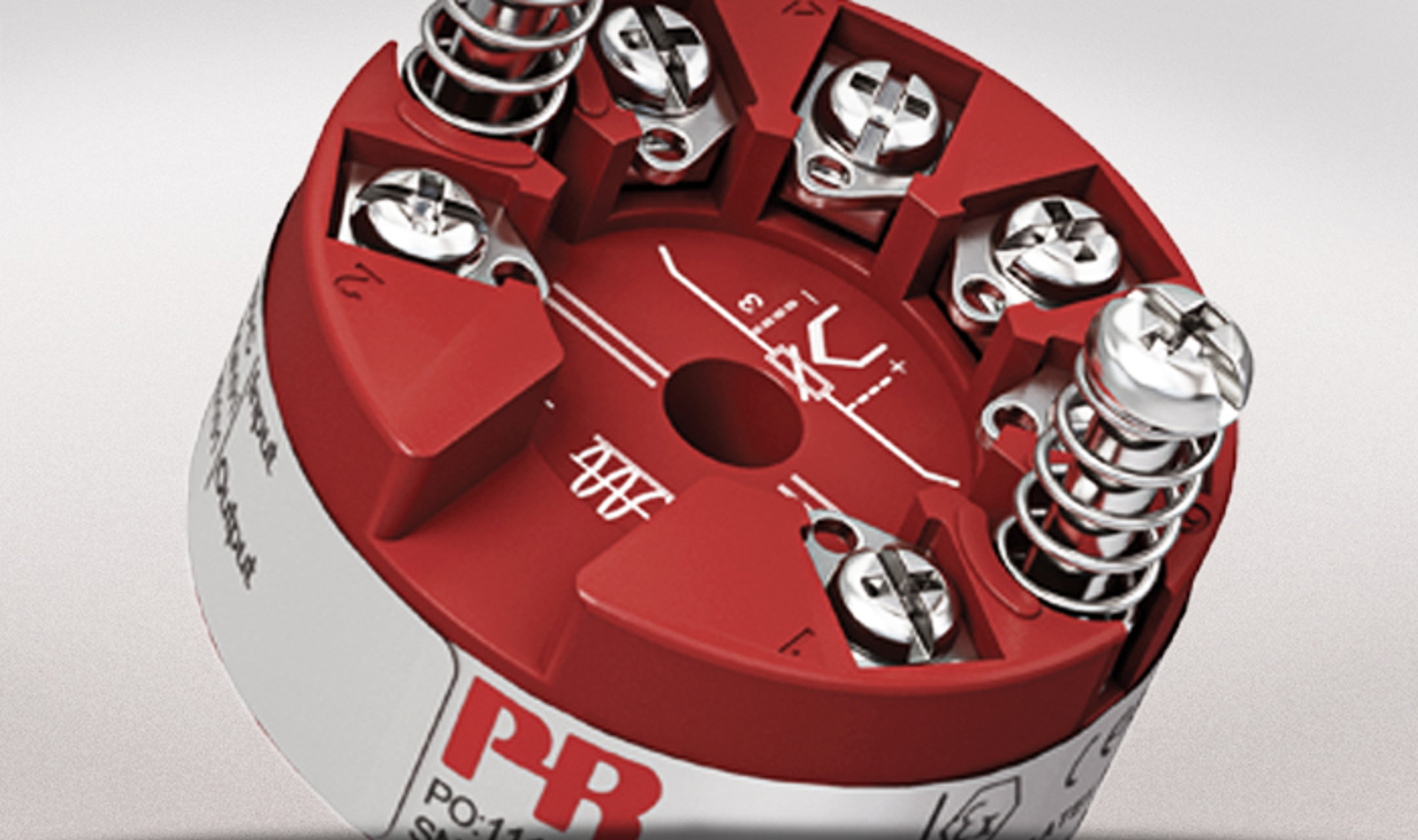 Temperature transmitters convert industrial process temperature signals to standardized analog, bus or digital outputs for interfacing with process control equipment.
Electronic temperature transmitters are capable of isolating, amplifying, linearizing and converting an input signal from a temperature sensor such as a thermocouple or RTD. They also offer increased immunity to the electromagnetic interference often found in industrial applications.
If you require assistance in selecting the device that is just right for your application, please do not hesitate to contact us.
A full range of temperature transmitter types are available including:
Head mounted temperature transmitters
Transmitters for DIN form B sensor head installation in temperature sensor assemblies.
DIN rail temperature transmitters
Single and dual channel transmitters for DIN rail installation.
Field mounted temperature transmitters with display
Field mounted transmitter with high-definition backlit display in aluminum or stainless-steel housing.
Compact M12 temperature transmitters
Compact RTD transmitter with or without M12 connector for installation in barrel housing.
From HART 7 digital temperature transmitters, offering dual input with sensor redundancy and advanced NE107 compliant diagnostics to a simple Pt100 RTD transmitter; PR electronics offers a wide range of market leading universal temperature transmitters, thermocouple temperature transmitters and RTD temperature transmitters to meet the demands of all temperature applications.
In addition, we can offer a one-stop integrated solution combining our temperature transmitters with sensors form our partners around the world.
Explore our range of temperature transmitters to find the perfect device for your temperature measurement requirements.